Swatches are essential "favorites". If you want to apply the same exact point throughout your schedule you can save it as a swatch and then re-upload it to your desired points. To create a swatch use the steps below.
To create a swatch please ensure your Radion is powered on
Open the Mobius application on your smartphone
Select "Devices" on the top right corner
Select the group you want to control
Select "Edit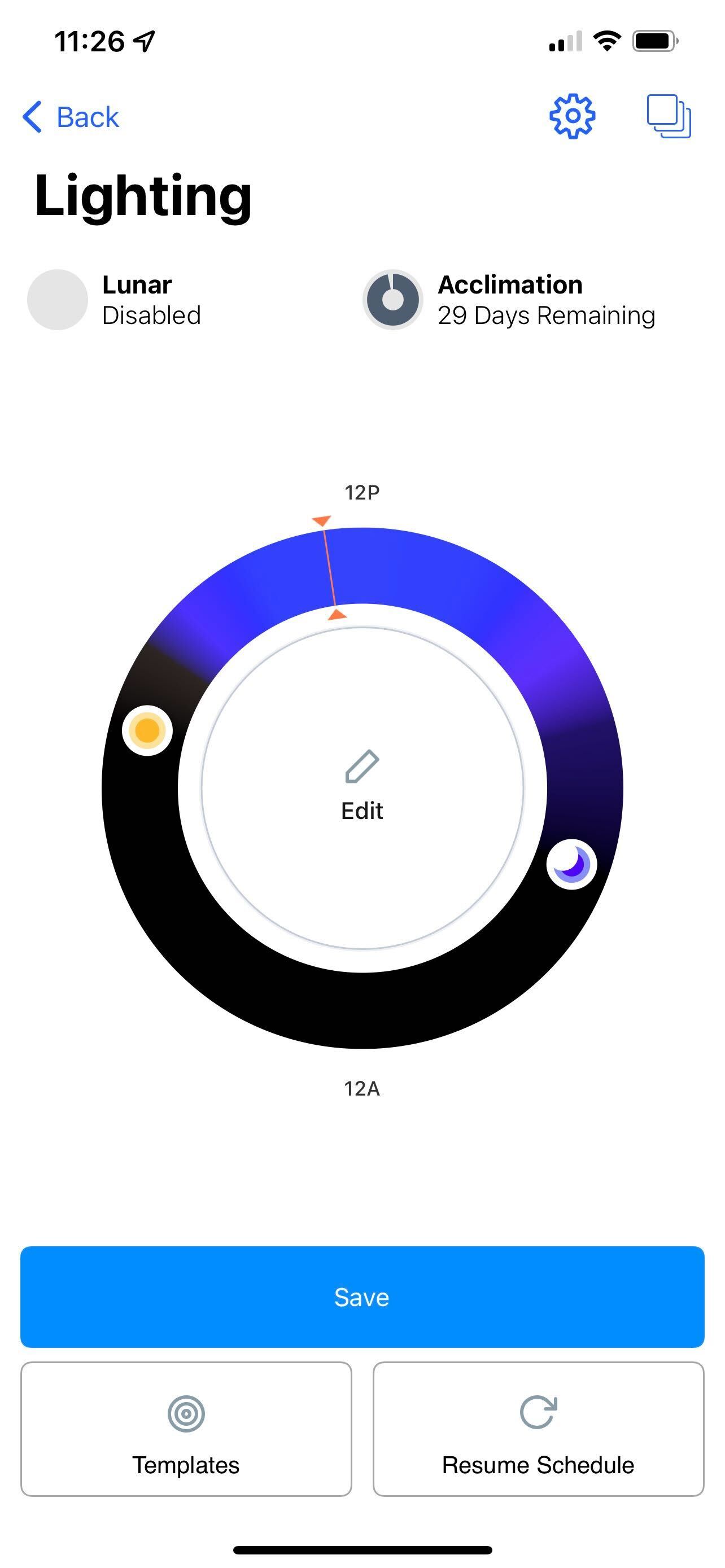 7. Select the point you want to save as a swatch (favorite)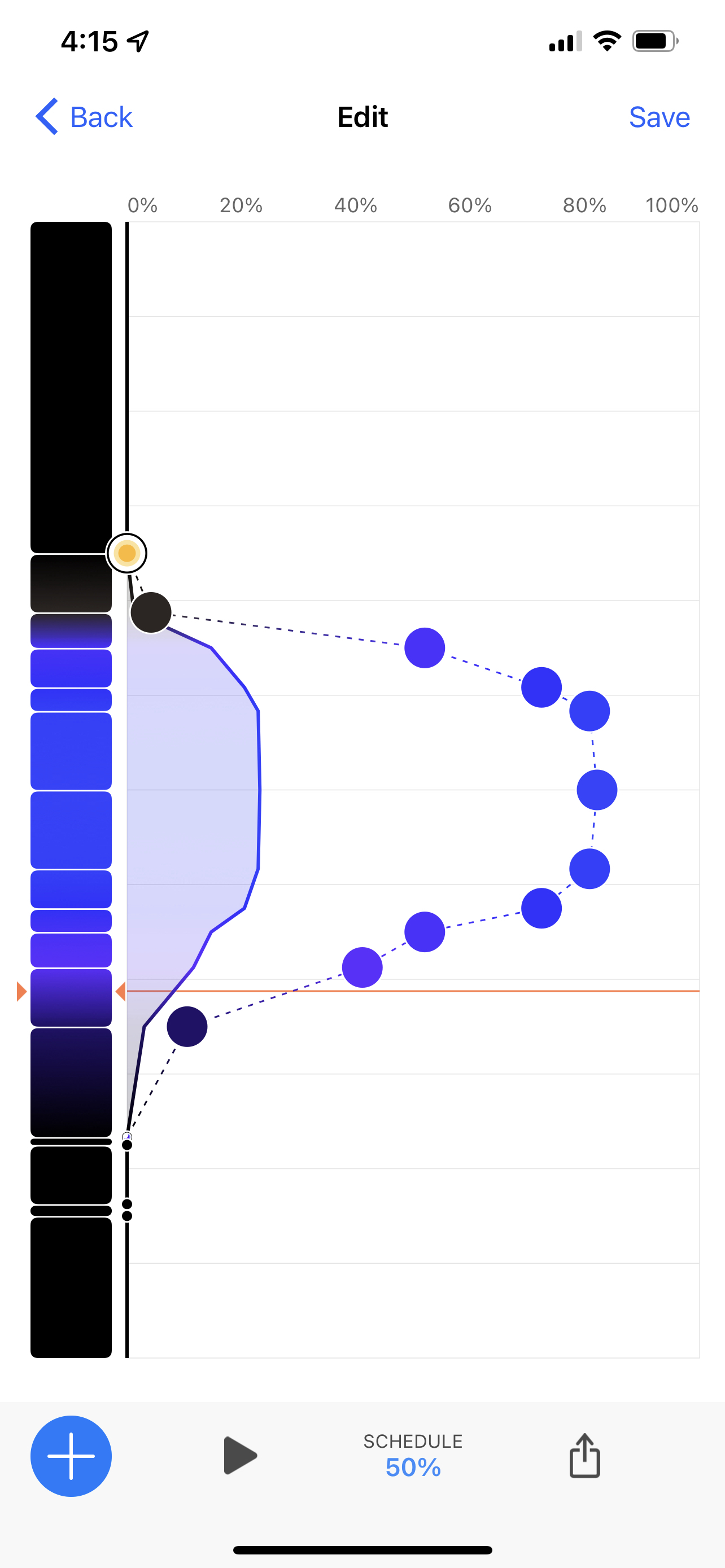 8. Select the heart icon at the bottom of the page.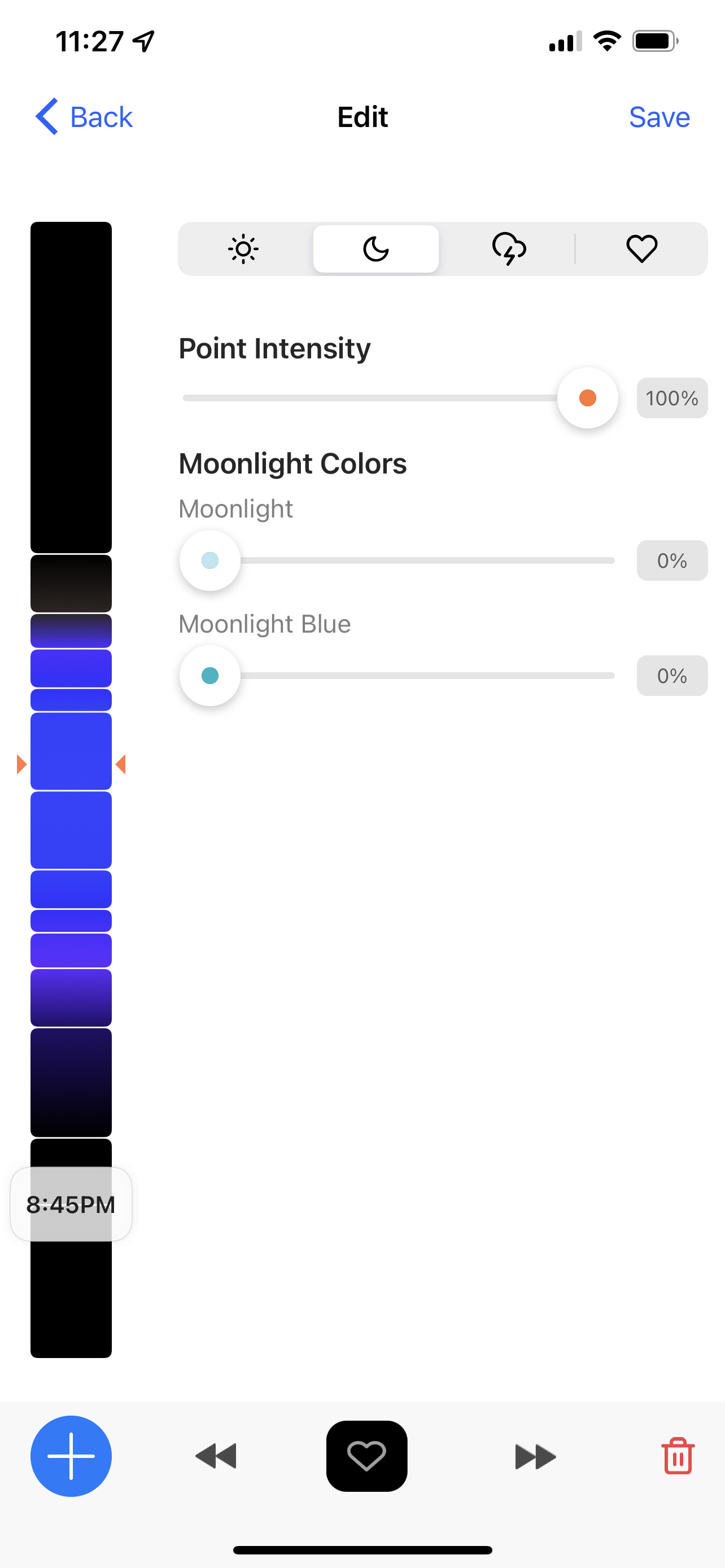 9. Choose a name for the swatch, then select "Okay".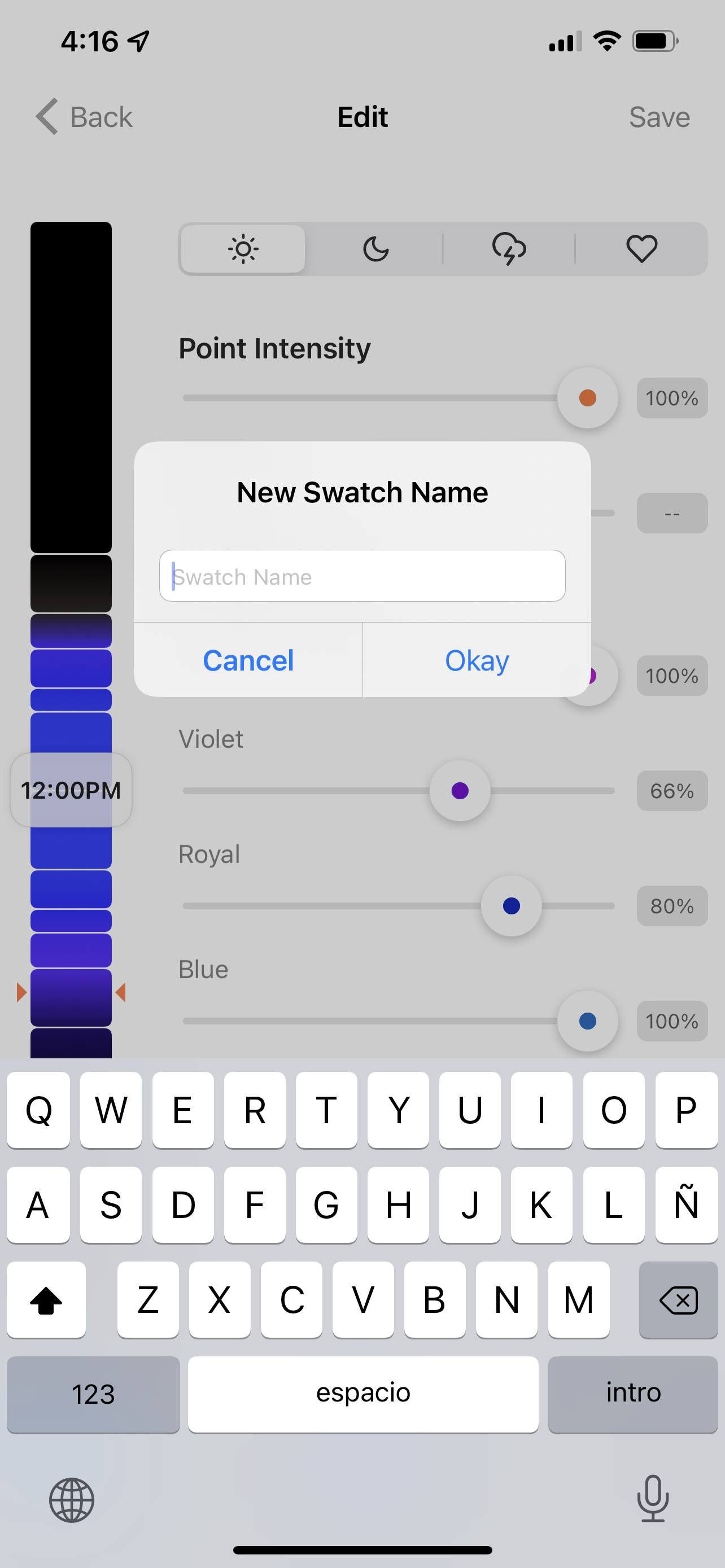 10. To access your swatch select the heart icon at the top of the page. From there you can choose the swatch you would like to upload.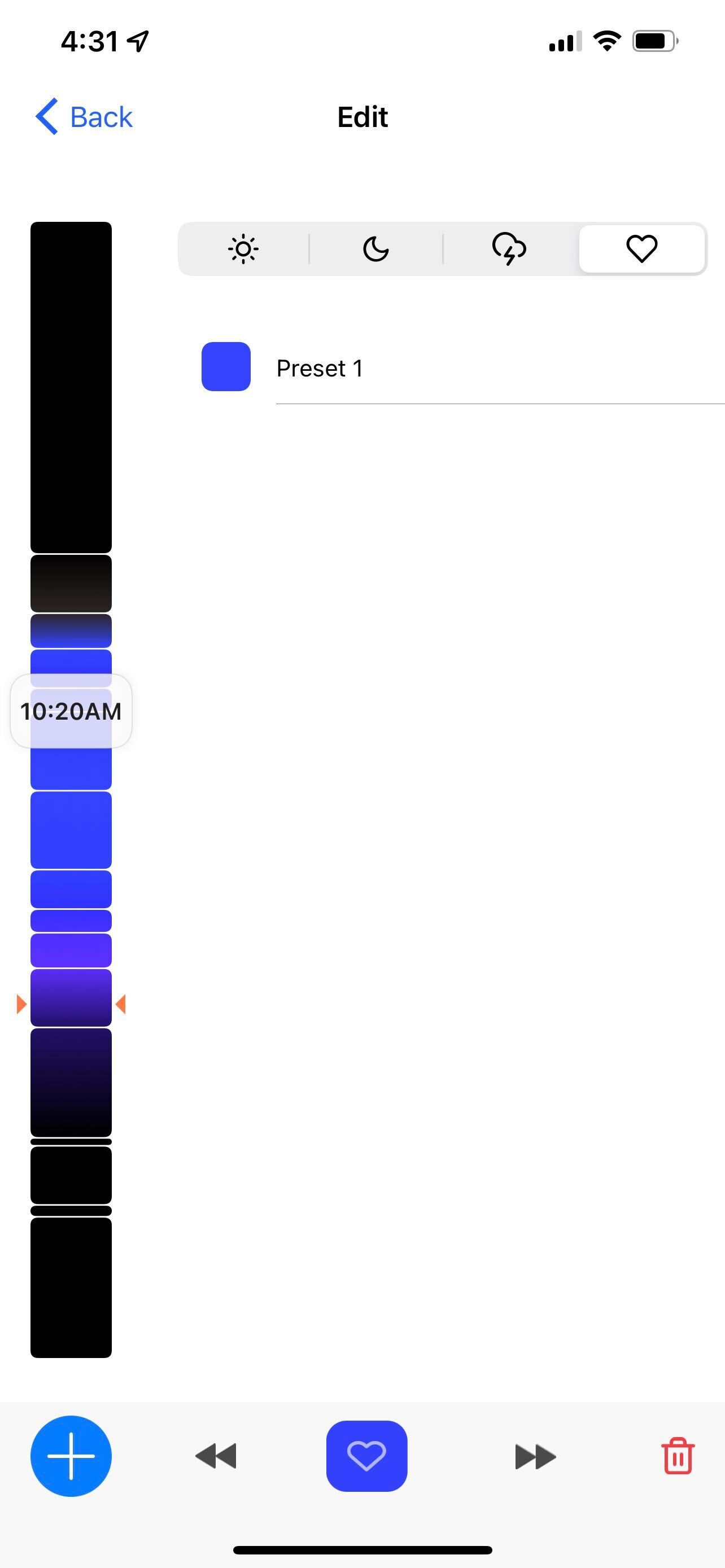 You can use the same steps for each point you would like to modify with your swatch.