Overview
Performing a calibration is a critical next step once your Versa is installed. Installing and plumbing your Versa before calibrating is necessary. Please note, any changes in plumbing configuration or head pressure will severely affect your calibration. Only a thorough calibration will allow for precise dosing.
Steps:
Power on all Mobius devices

Open the Mobius app

Select the tank containing your Versa(s)

Under the Dose tab select Dose Settings

Select Calibrate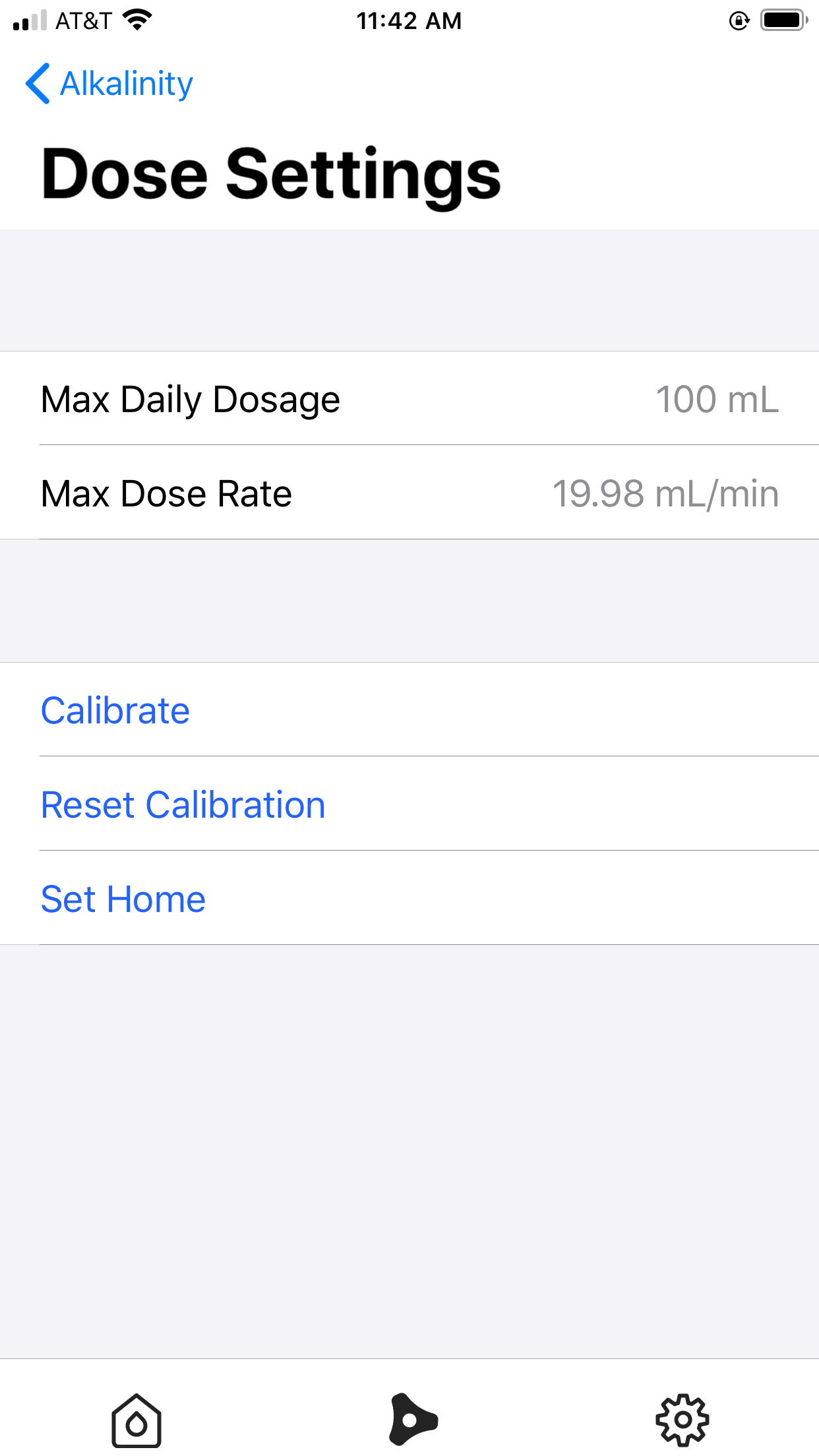 6. Pre-measure your desired calibration fluid. Then select a Dosage & Duration similar to your scheduled dos
**Using the fluid you plan on dosing is recommended for accurate results**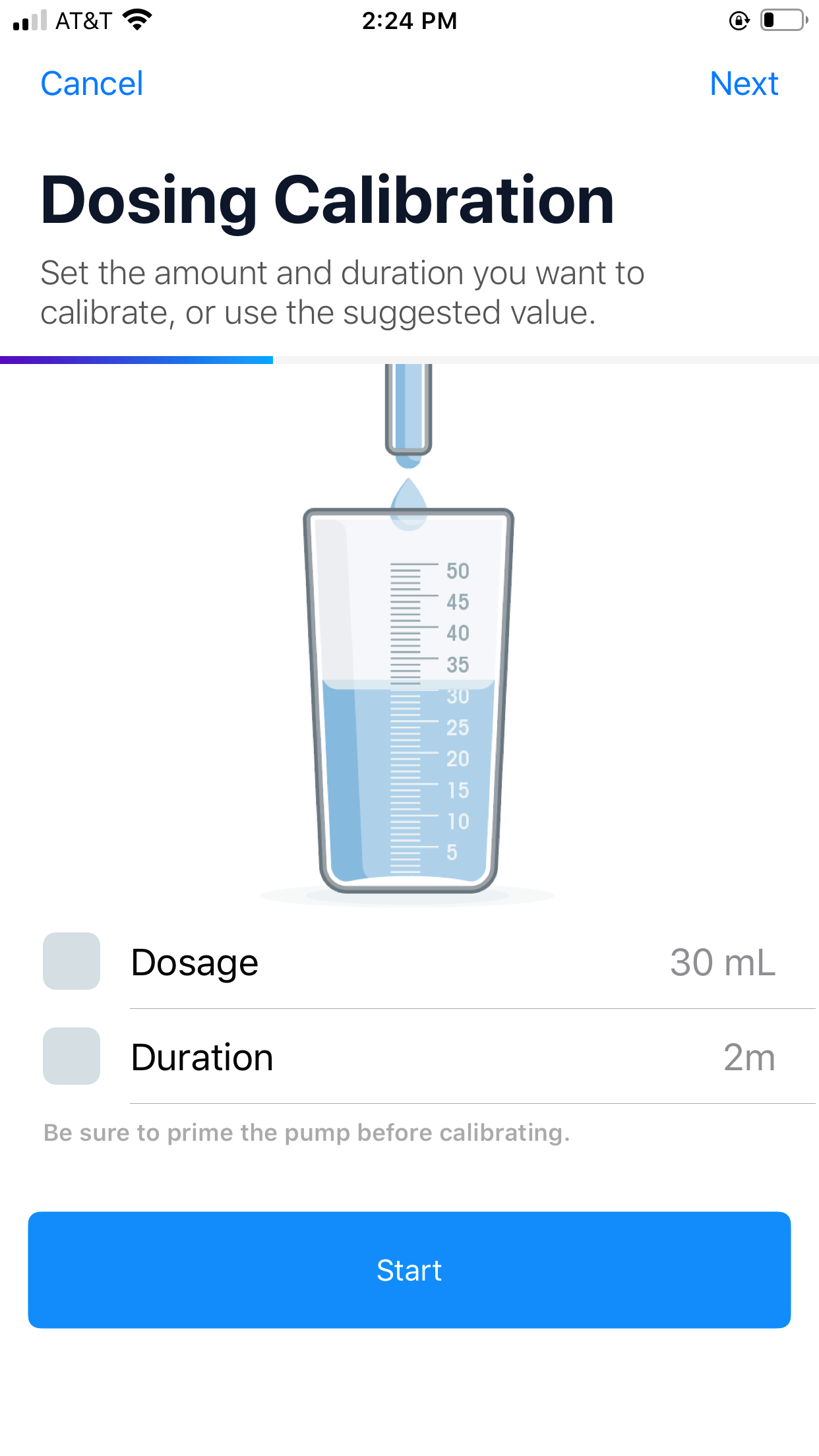 7. Enter your measured Dosage and Duration then 'Start" Calibration will begin, leave the Mobius app open until calibration is complete.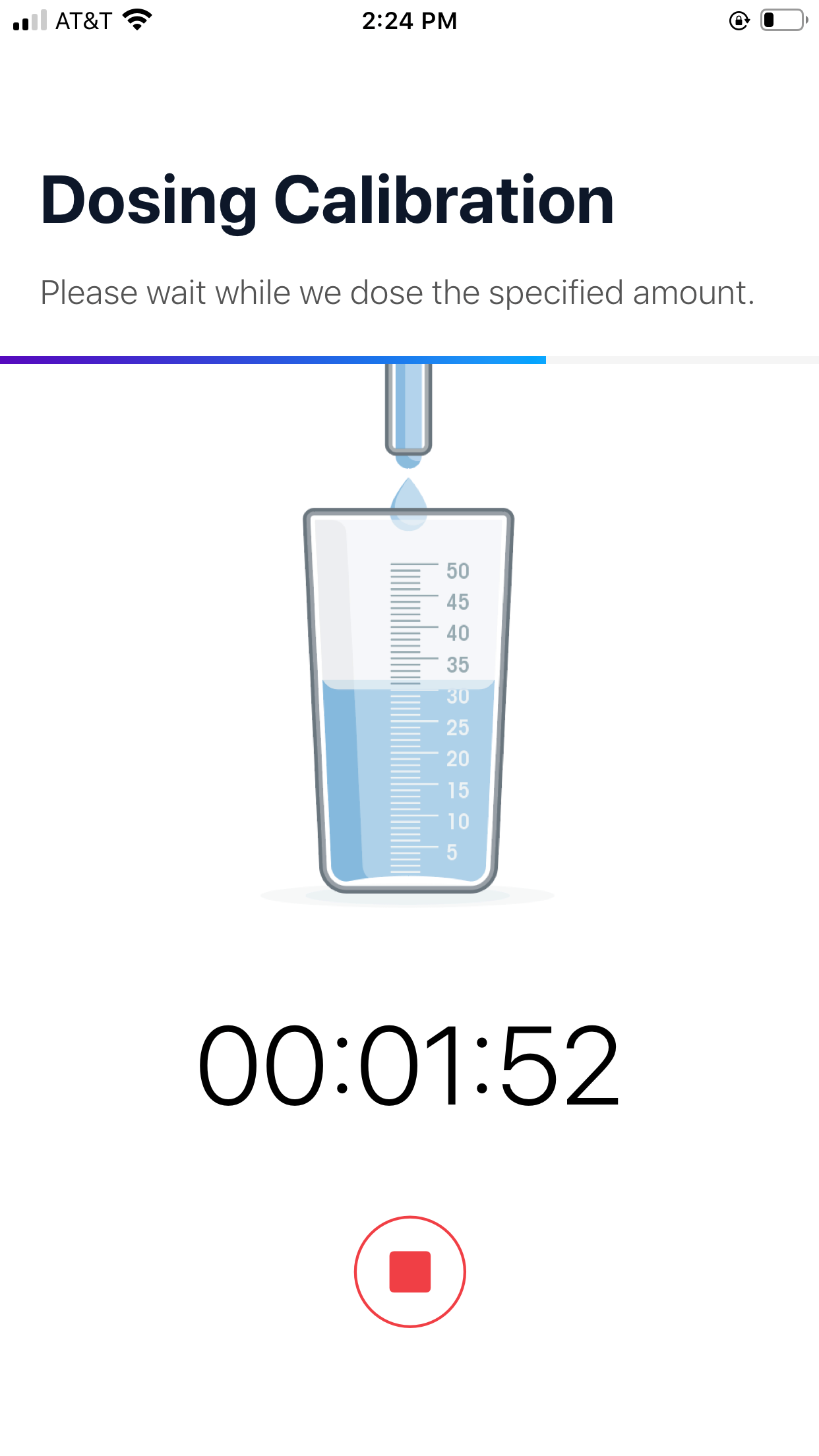 8. Finally, carefully measure the amount dosed. Enter that value in Mobius and select "Done"