Overview
When scheduling a Versa Dose, you have 3 options to choose from. To begin, review the description of each Dosing Mode below, and select the option that most fits your needs.
Smart:
Smart Dosing allows Mobius to automatically schedule your Versa to operate during the most ideal time slot for your aquarium. This time slot is selected by Mobius based on the additive being dosed by this Versa as well as any other Versa that may be installed on your tank. Smart is a great option for beginners or users with multiple elements being dosed.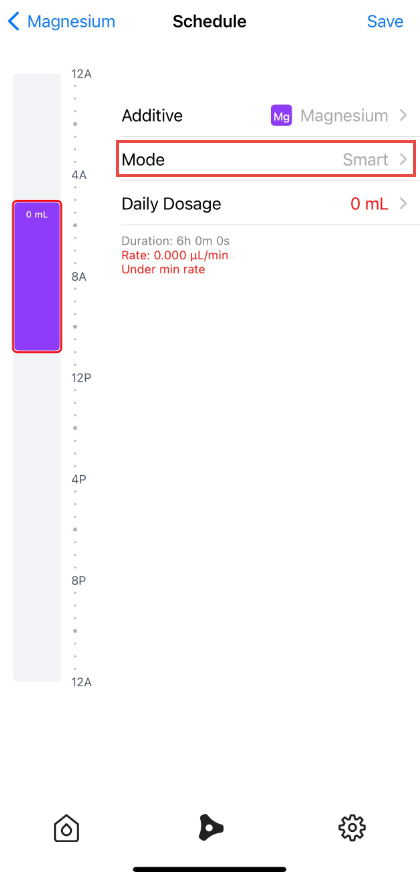 Continuous:
Continuous Dosing allows your Versa to dose at a constant rate throughout the entire day. With Continuous mode, the user has the ability to set a maximum dose volume. Continuous is a great option for automatic water change configurations and very large volume systems.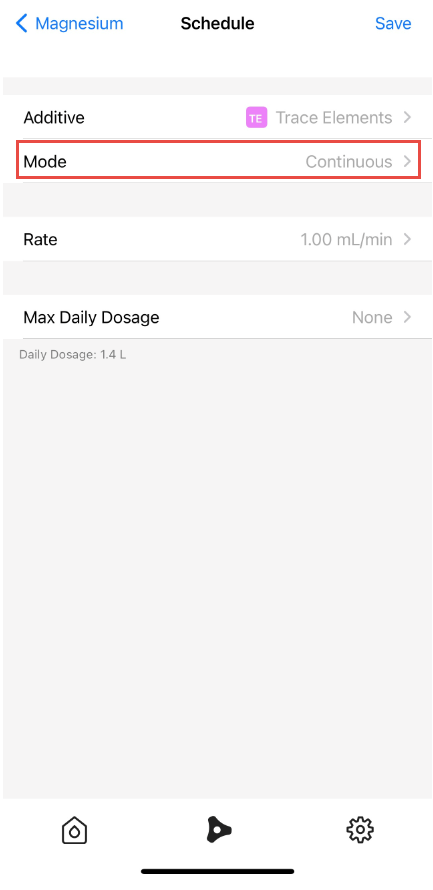 Custom: Custom Dosing allows the user to create a custom data point on their timeline. The user can then select the additive, rate, volume, and start/end times. Custom Dosing is perfect for advanced hobbyists and allows for precision control.