Radion G5: Mobius Templates
Overview
Templates are defined as preset lighting schedules available in the Mobius app. We have several of our most popular and successful templates available to you. In this article, you'll be provided with instructions on how to activate a Mobius Template.
Steps:
Power on all Mobius-controlled devices

Open the Mobius app

Select the Lighting tab then Templates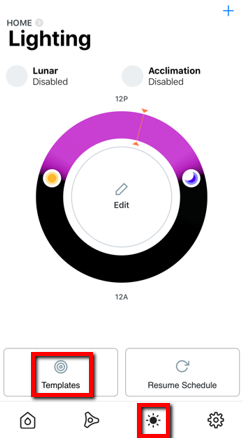 4. Select your sunrise and sunset times by moving each point then Set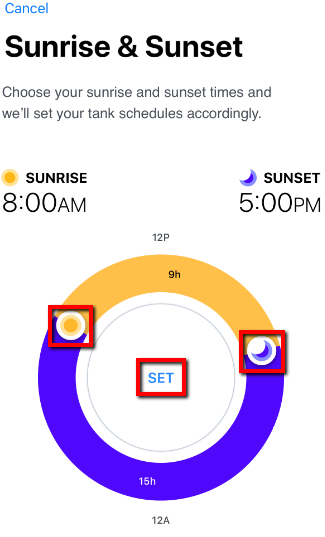 5. Select each Template individually for a detailed description.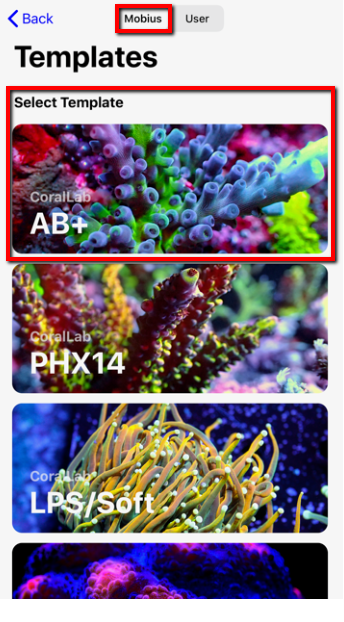 6. Once you've established the Template you would like to use, select the Activate option