Radion G5: How many do I need for my aquarium?
Overview
In order to determine how many G5 Radions are needed for your new aquarium, you will first need to know the dimensions of your aquarium. Determining the height, length, and width of your aquarium is a critical first step to ensure you have proper light coverage. New G5 series of Radion utilize our newest version of our HEI lens allowing for maximum coverage while maintaining excellent depth operation.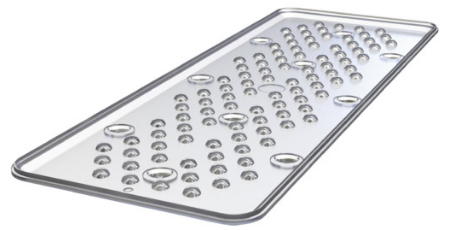 XR30 G5 Radions have a coverage area of up to 36" x 36" inches
XR15 G5 Radions have a coverage area up 24" x 24" inches
Livestock:
Now that you've settled on aquarium size, you can begin planning your livestock. Matching your lighting to the needs of your livestock is critical to the success of your aquarium. As a general rule, SPS dominate aquariums require more intense lighting whereas LPS and soft coral aquariums typically require less.

Spectrum:
The final consideration when choosing a Radion would be your specific preferences. Do you prefer a more actinic or "blue" schedule vs. a brighter "white" schedule? This truly is a matter of preference and both schedule types have proven results. The graphic below displays the Pro (left) vs. Blue (right) spectral comparison.