In order to configure your "new to you" ReefLink, it will need to be removed from the previous owner's account.  The previous owner is able to remove that ReefLink by following the steps below:
Sign into www.ecosmartlive.com and select the "ReefLink tab
Click on the ReefLink icon 
Select the "Remove" button and "Yes"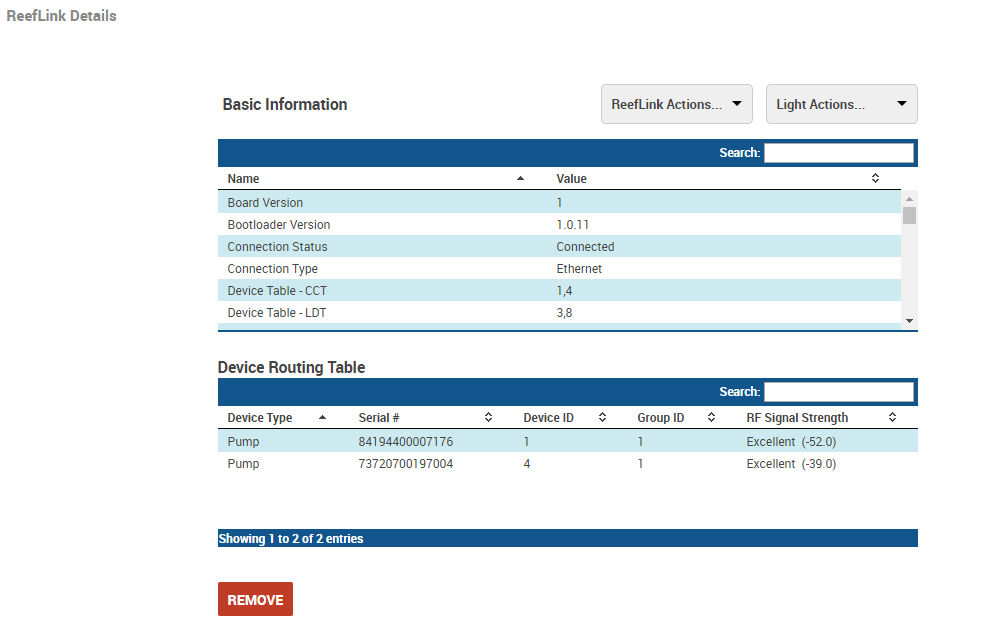 If you're unable to get in contact with the previous owner, please contact our customer service department with the full serial number from that unit (located on the underside).  They will remove the serial number then provide you with the instructions below to complete the installation.
Connect the ReefLink via USB only to your computer (No power cable just USB)
Open the ReefLink Setup application and sign in using your email and password
Select "Format SD" from the drop-down menu (scroll down to expose this option)
The ReefLink LED ring will turn white once complete
Select "Factory Reset" from the drop-down
Select the "Setup" button and follow the steps on screen to complete the setup