Radion G5 Pro vs. Blue, Which should I buy?
Overview
This is the most common question we are asked in customer service and it is a very difficult one to answer. Both fixtures are highly capable and will perform over your aquarium. Rather than tell you what would work best, we would prefer to show their differences. This will allow you to make an informed decision on what your needs are and which light is better suited for your aquarium.
Spectrum: The Pro is your more traditional Radion spectrum you've learned to love and gives you more flexibility in terms of color channels and output. The Blue is modeled after our most popular AB+ Spectrum. This simplifies your scheduling and provides that pleasing actinic hue right out of the box.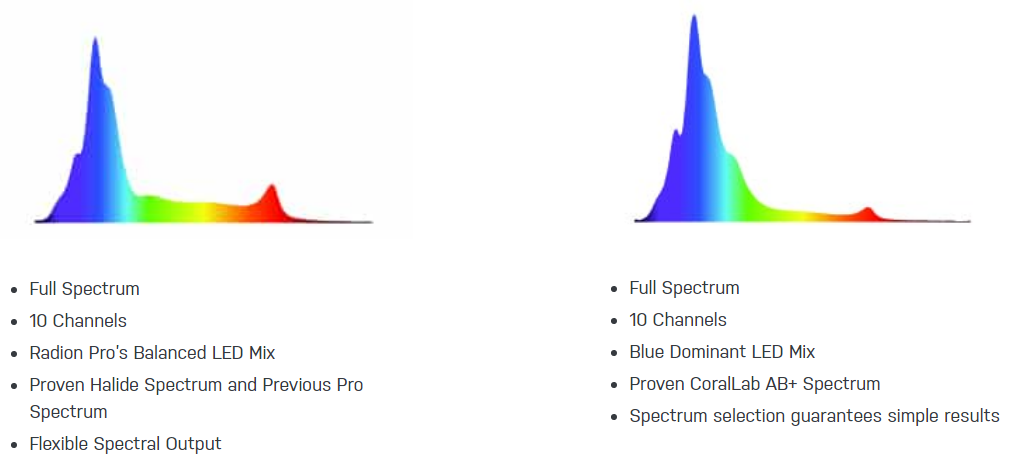 Hardware: The Pro and Blue are available in both XR15 and XR30 models. Below you will see a side by side comparison of the LED breakdown. As you will notice, the G5 series have significantly more diodes than their predecessors.
XR15 Blue XR30 Blue XR15 Pro XR30 Pro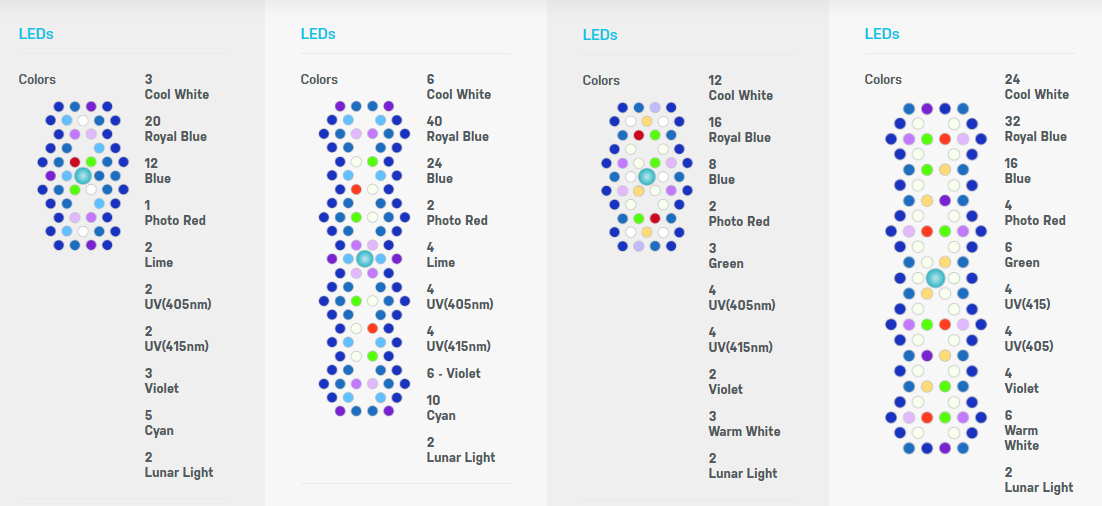 Optic:
Both the Pro and Blue come outfitted with our most advanced Hemispechical Edge Illumination or HEI lens to date. This allows for optimum color blending and spread without compromising on power.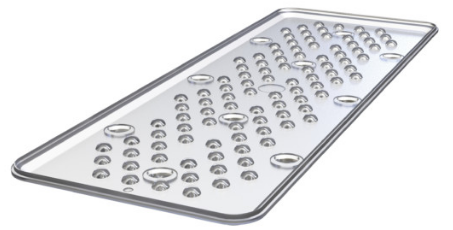 For a complete comparison break down, please visit our website and contact our customer service department directly with any further questions on the new G5 series Radion.